The prolific historian's account of the doomed Romanovs is rich in drama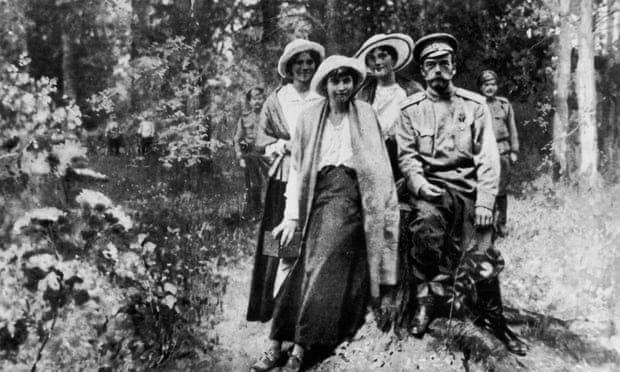 Nicholas II and his family in Tobolsk, in January 1918, during their period in captivity. Photograph: Hulton Archive/Getty Images

by Catherine Merridale


Russia always struggles with its memories of 1917. The current leadership is wary of revisiting a world in which anyone with any cash risked an unpleasant death. It is as well that Nicholas II was made a saint in 2000. In this centenary year, his story, shorn of all the awkward facts, is safer and has mass appeal. No one forgets the princesses and little dog, the tsarevich bolt upright on his father's lap. Then come the shots – so many – and those bloodstains black against the grainy image of a cellar wall.

With romance of this kind in prospect, Robert Service has written a timely and important book. The Romanovs are a new interest for this prolific historian, whose habitual subjects have been Bolsheviks such as Lenin, Stalin and Trotsky. A few years ago, however, Service came across some long-forgotten documents in the archives of the Hoover Institution at Stanford University, California. They related to an early anti-Bolshevik inquiry into the tsar's death and they were compelling enough to send him out in search of more. The story that he makes of them may be familiar, but he brings to it rare clarity and common sense. His book is a fast-paced account of the last 16 months of the tsar's life; brief, sharp, but laced with well-judged feeling for the dramas of the time.
.............................